Statistics are Grim
Nigeria is approximately the size of Texas, yet it is one of the most populous countries in the world with over 170 million people – more than half the entire population of the United States. Nigeria is one of the poorest countries in Africa but is one of the world's largest oil producers. Very few Nigerians benefit from the oil wealth, only fueling the continued violence and corruption.
Did you know that…
61% (100 million) live in absolute poverty in Nigeria making less than $1 a day. They struggle to afford only afford shelter, food and clothing.
Nigeria has the third largest HIV/AIDS population in the world.
1 out of 5 children die before the age of five from easily preventable diseases.
Nigerian life expectancy is 47 years old.
There are .28 doctors for every 1000 people.
Nigeria has a 60% literacy rate.
Nigeria has 11.3 million children not enrolled in school.
The average duration a child stays in school is 6 years.
What Can be Done?
Evans Nwankwo asked himself that question for years. A native of Nigeria, Evans' and his family lost their home, possessions and security during a civil war. However, the family never lost their faith. That faith and hard work brought Evans to college in the U.S. and guided his construction career. Nevertheless, he always carried a dream in his heart to make Nigeria a better place and to give back to those who still struggle.
Evans created the NUWAY Foundation based on the belief that anyone can make a difference, but together we can make a greater difference.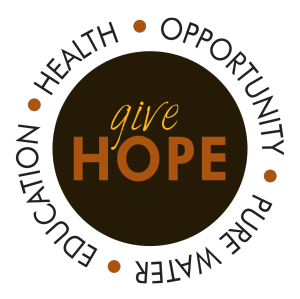 Healthcare
Doctors and Nurse Assistants
Basic Medical Care and Medicines
Ultrasound and Basic Testing
Health Center Renovations and Improvements
Pre-Natal and Neo-Natal Medication and Immunizations
Opportunity
Interest-free Micro-Loan Business Initiative
Macro Enterprise Creation
Business/Farming Seminars and Coaching
Staff to Oversee Loan Process
Pure Water
Clean Water Stations/Wells
Water Station Maintenance
Education
Teachers and Salaries
Equipment and Supplies
Books and Uniforms
School Renovations and Improvements